"CAVES!"
When Matt and Reanne emailed me the first time to say they were getting married in Matera, Italy and asked me to photograph their Wedding, my first reaction was to pinch myself.
If you're looking to do a destination wedding in Italy, Matera is possibly one of the best places to get married abroad.
Everything in Matera starts with its caves.  The caves make up Italy's oldest continually inhabited dwellings, it is preserved as an Unesco World Heritage site and the city is made out of stone.
When I arrived the day before the wedding to do some location scouting with them, everything just seemed to fall into place with their story.
They both have travelled to Matera together in the past and fell in love with the city. When they first visited it a few years ago, the Italians just kept saying they should get married there.
And here we are, 3 years later. The ceremony was held at the church San Giovanni Batista – in the Sassi di Matera.
The wedding dinner took place at Soul Kitchen, where the brothers who own the place were cooking a proper italian feast for everyone. They were the same brothers who suggested Matt and Reanne to get married 2 years ago when they first opened the restaurant. 
I've lost the count of how many courses they cooked, and after tasting their food myself I'm now seriously considering moving to Matera. 
The corks of red wine were piling up at the counter, so it was time to move on to AREA 8 for some dancing. 
I just want to send a giant THANK YOU to Reanne and Matt. Shooting a wedding in Italy was top at my list and you made this happen.  You are genuinely one of the nicest, kindest and beautiful couple I've ever had the pleasure to work with. I wish you many, many years happy days together. 
Bridal prep at the B&B Gradelle Pennino
Hair by  Massimo Ferraroni
Make up by Chirona Francesco
Reception Area 8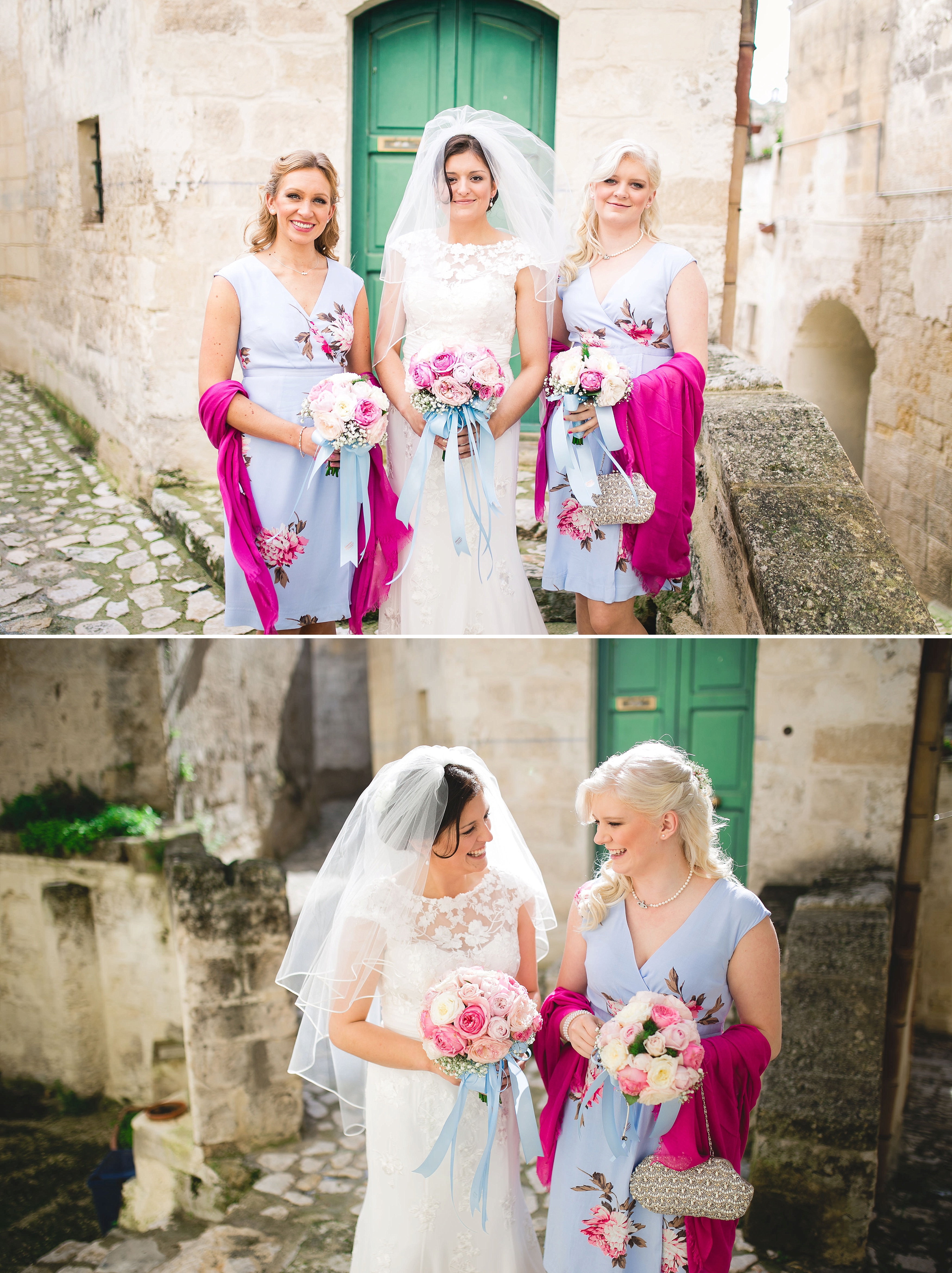 Alline Beatrici is a UK Wedding photographer based in London. Passionate about capturing moments as they happen naturally, unobtrusively, through friendly wedding photography, Alline is available to shoot weddings anywhere abroad.
Get in touch