Photography

for Small Weddings

&

Micro Weddings

London, UK
In my years of experience shooting weddings, I always noticed a special kind of feeling that shows up in the most intimate weddings. It stems from a kind of connection you only share with each other + with the nearest and dearest people in your lives, and it is so powerful you can feel it through the pictures. Whether you've decided to downsize, have a micro-wedding or your original wedding plans were affected by Covid + you had to save the big party for later, it doesn't make it any less important.
In this page I compiled everything you need to know about short wedding photography coverage for small weddings or micro weddings in London, prices and packages I offer + a list of best small venues and my top tips for couples that are looking to make the most of their day.
Chances are you'll have the ultimate and most important people in your lives in one room. It's a massive reason to have a professional photographer on the day to document this occasion in a way that feels natural + relaxed so that this major milestone in your lives is captured in a unobtrusive way. Having shoot many micro weddings and smaller receptions, my approach involves capturing this intimate moment in a very creative and collaborative way with you, so you end up with a set of images that naturally reflects your personalities.
MICRO WEDDING at St Stephen's Church Hampstead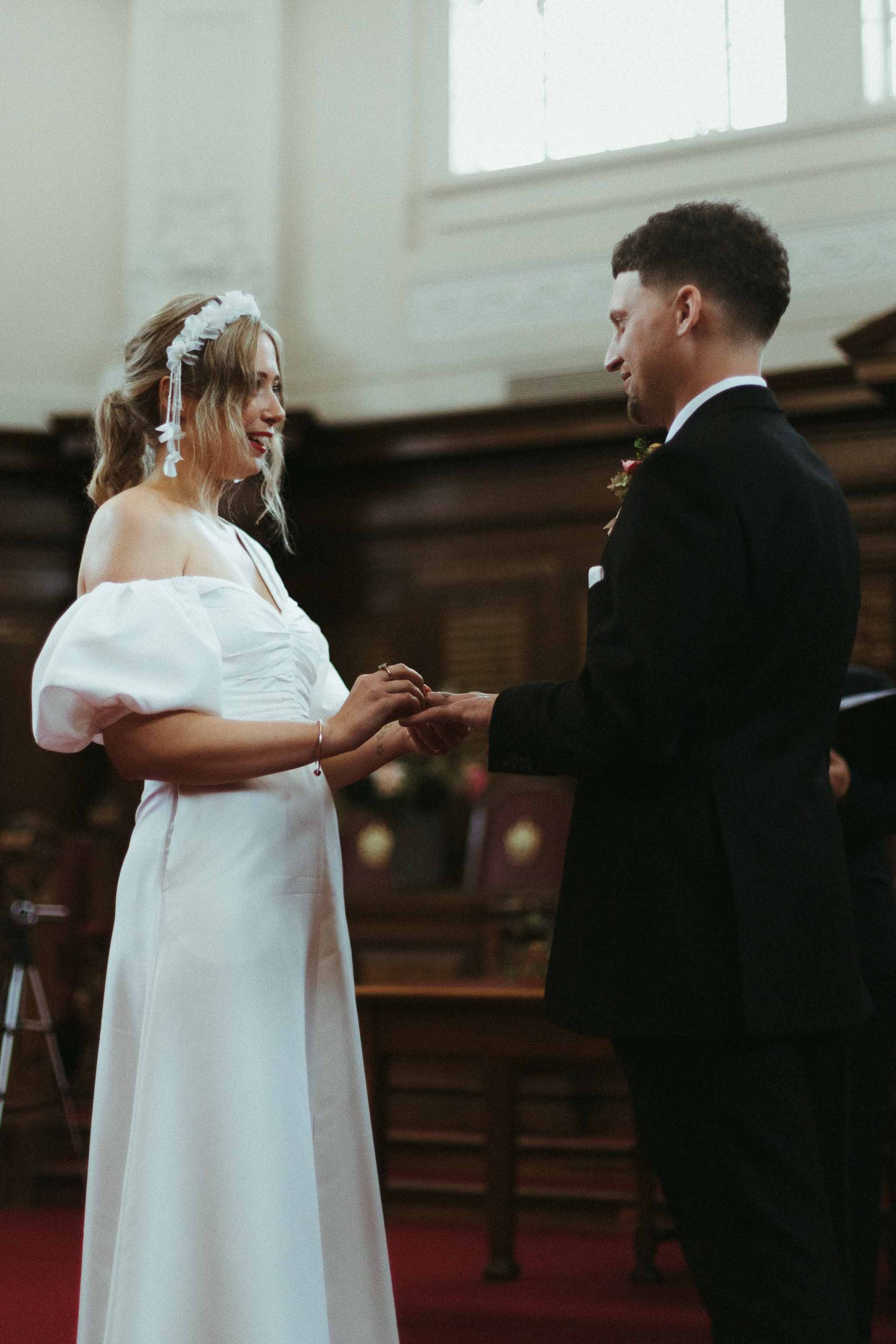 Opting for a micro wedding is an opportunity to ignore traditions and get married your own way. So throw the rules out the window: get ready together, wear whatever you like, have a first look, shoot your portraits before the ceremony, make a trip to that diner you love... do what you want. Because if there's is one silver lining here, is that you can finally get some epic photos of the stuff that truly matters to you.
these guys went back to the neighbourhood where they shared their first home together
these guys had a mini ceremony at brighton town hall and headed straight to the beach to dip their toes in the sea
these guys married and went back to Kew Gardens, a special place where they shared many walks together.
- the order of things doesn't have to be anything like the above + you guys can choose when coverage starts / finishes according to your own plans.
top 8
small wedding venues London
2021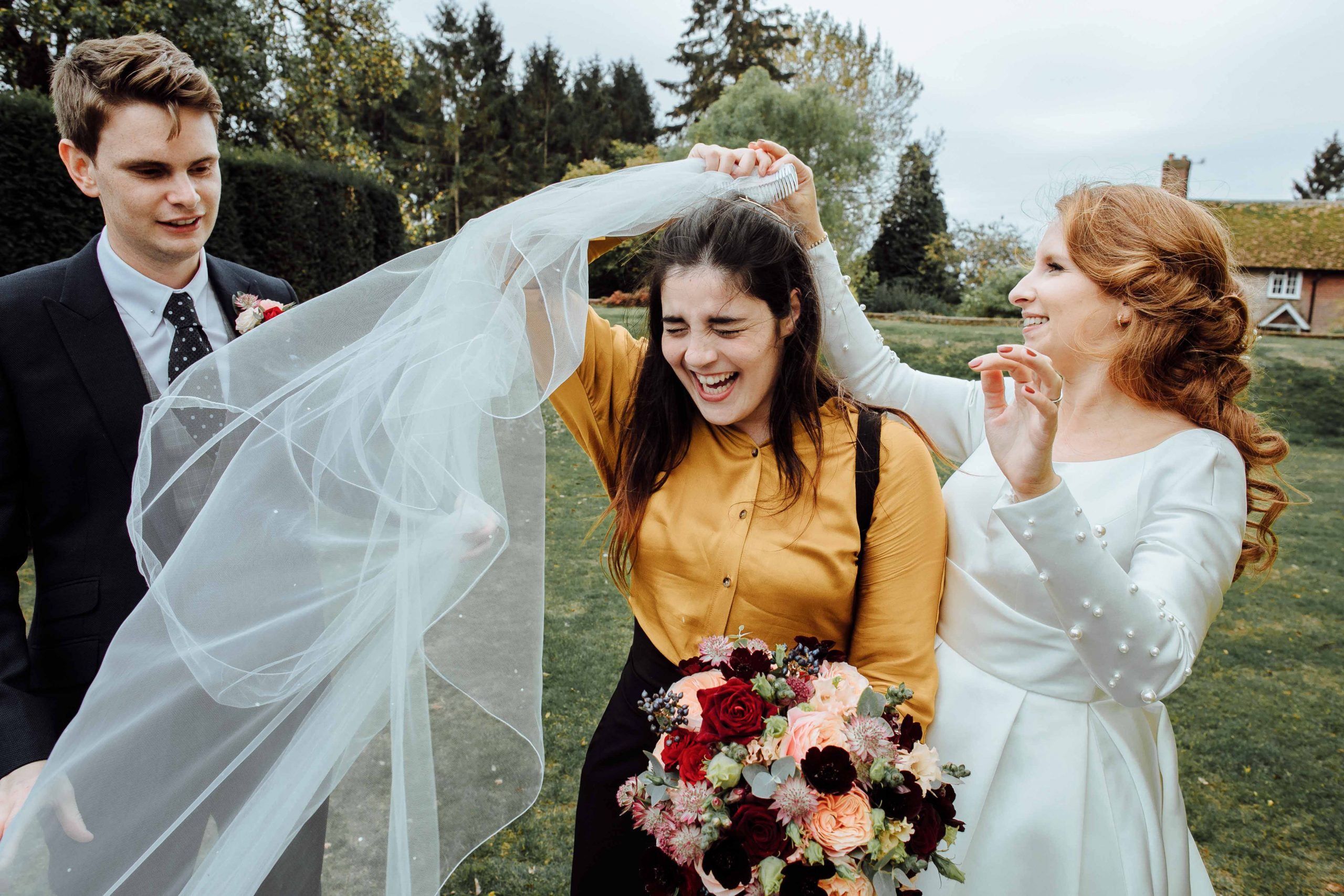 LONDON WEDDING PHOTOGRAPHER
I'm a London wedding photographer + my style revolves around creative photography with a fun documentary approach. I offer small wedding photography and short coverage for micro weddings, package prices that cover 2 or 3 hours in order to capture the key moments of the day. I LOVE shooting small weddings because they are so personal and intimate + without sticking to strict timeline we can have so much fun capturing what matters most to you.
Beatrici has been with us through some sad times and some really beautiful, happy ones. It just had to be her. On the day she lead us through the busy Brighton Laines after our ceremony to all the best photography spots and we didn't feel self-conscious or silly once. It was so much fun having her with us, we completely trusted her and are so thrilled with the results. I would (and already have) whole heartedly recommend her for any wedding. She is a joy to work with.
We got really lucky by having Beatrici doing our wedding in these troubled covid times. Our wedding ceremony got cancelled but by having this lovely photoshoot with her at Kew Gardens we felt whole as this helped to close that chapter. It was a true experience which we will always remember. Everyone loved the photos, some said they looked like a movie.Thank you!!
We just wanted to write and say a HUGE THANK YOU for being part of our day! ❤️
We really enjoyed our time with you - you put us both completely at ease and it was just so much fun running round Islington with you! We are so soooo excited to see our photos!
And we get to do it all over again, for even longer, next year! Woohooo!
Brighton Town Hall Wedding
Kew Gardens Wedding - London
Islington Town Hall Wedding - London
Enquiry - Small Wedding - Photography
To check my availability and prices I offer for small wedding photography coverage in London or anywhere in the UK, please fill out the form below.

I usually reply within 24h so please make sure to CHECK YOUR SPAM BOX as my replies usually like to live there...

Beatrici Photography offers creative wedding photography in London, UK + worldwide.
Her photography focuses on candid and fun storytelling style with a documentary approach.  Covering all areas of London, East London, Shoreditch, Hackney, Brighton, East Sussex. Also provides short photography coverage for registry office small weddings and asian wedding photography.
Available for travel worldwide.