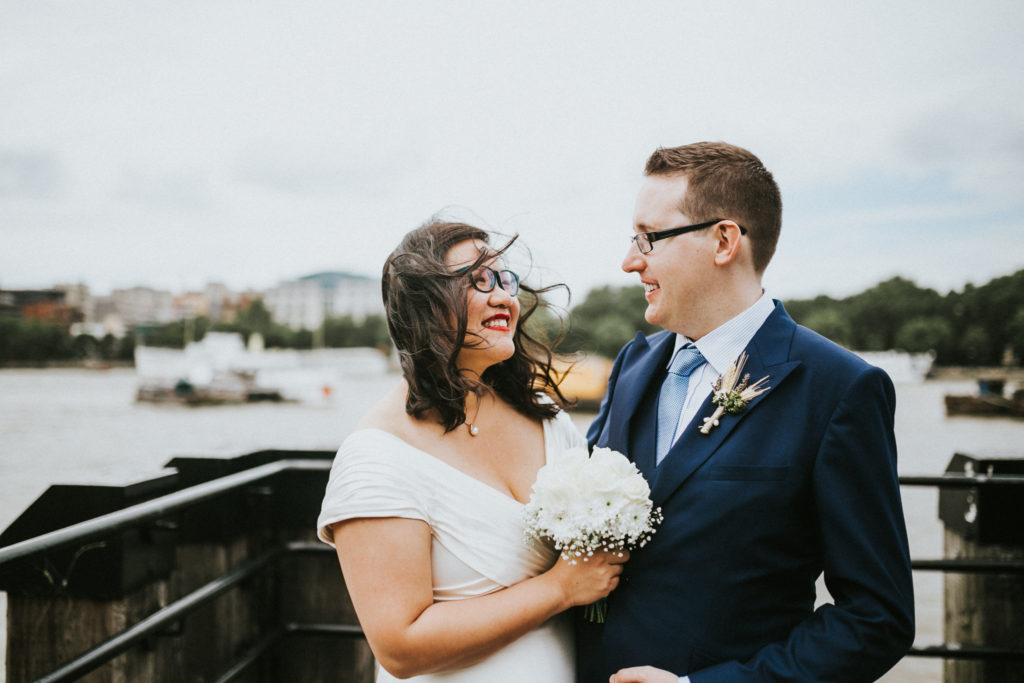 These two amazing humans who got married at Islington Town Hall last month.
Jane is half vietnamese and a chef, so I was instantly excited when she started telling me so passionately about the food she was going to serve at her wedding. And yes, she actually put an apron on above her gown and heels, and served the food at – her own – wedding!
The reason and the challenge I love so much about my job is that I want to capture nothing but people being exactly who they are – when often this nearly gets impossible given the high expectations people create for wedding days.
And I LOVE how Andy and Jane planned the day based on just exactly what was most important to them – delicious food, an endless supply of beer, and being around their closest friends.
They had a first look in the morning at their flat before their ceremony at Islington Town Hall. Afterwards we all walked the busy streets of London to the Narrowboat Canal Pub in Angel, where Jane, Andy and I left the guests to do some couple's portraits in South Bank.
London's South Bank is obviously an amazing location for bride and groom's portraits and engagement shoots, however it can be ridiculously overcrowded with tourists. Jane and Andy were saying goodbye to London and moving to Canada straight after the wedding after many years of living here, and they always loved taking walks around South Bank. We were waving and dodging that sea of people as if we were celebs until we found some calmer and sweeter spots to shoot – if felt like special goodbye to this crazy wonderful city and I could feel that nostalgia too.
The wedding reception was held the loft studios Lumiére London in Southwark where we all ate so much of the craziest most delicious food prepared by Jane until we passed out. That's pretty much it – WHAT AN EPIC DAY!