Here's some photos from a wedding I shot at Morden Hall last summer to document two beautiful humans called Matt + Christina getting married. Both of them have the most exquisite taste in everything in life, so it was no surprise to me that their wedding decor was going to be one of the most beautiful ones I've ever seen!


-The Wedding Decor –
Botanical + Geometrical Copper Details


Film themed t

able-plans
This blogpost will definitely give you some decor inspiration if you are planning a wedding with a super elegant botanical theme + geometrical or copper details.
Matt works as a landscape gardener so these guys really focused on to be around lush foliage on their wedding day. They hired Rose and Caro from RoCo, botanical stylists in London who specialise in magically transforming urban spaces with exotic greenery. RoCo made sure to fill the wedding with the couple's personality by decorating rustic bouquets, garlands, the staircase and fireplace dressings throughout the venue with beautiful botanical elements.  
The table plans were decorated with the couple's favorite films, using stills from awesome titles like Lost in Translation, When harry Met Sally, and Moonrise Kingdom…  Christina is half talian (like me!!) so she had cute little bottles of Limoncello on the tables as wedding favours for her guests.
The stationary was super elegant and fully incorporated the botanical theme customised by the awesome Papier.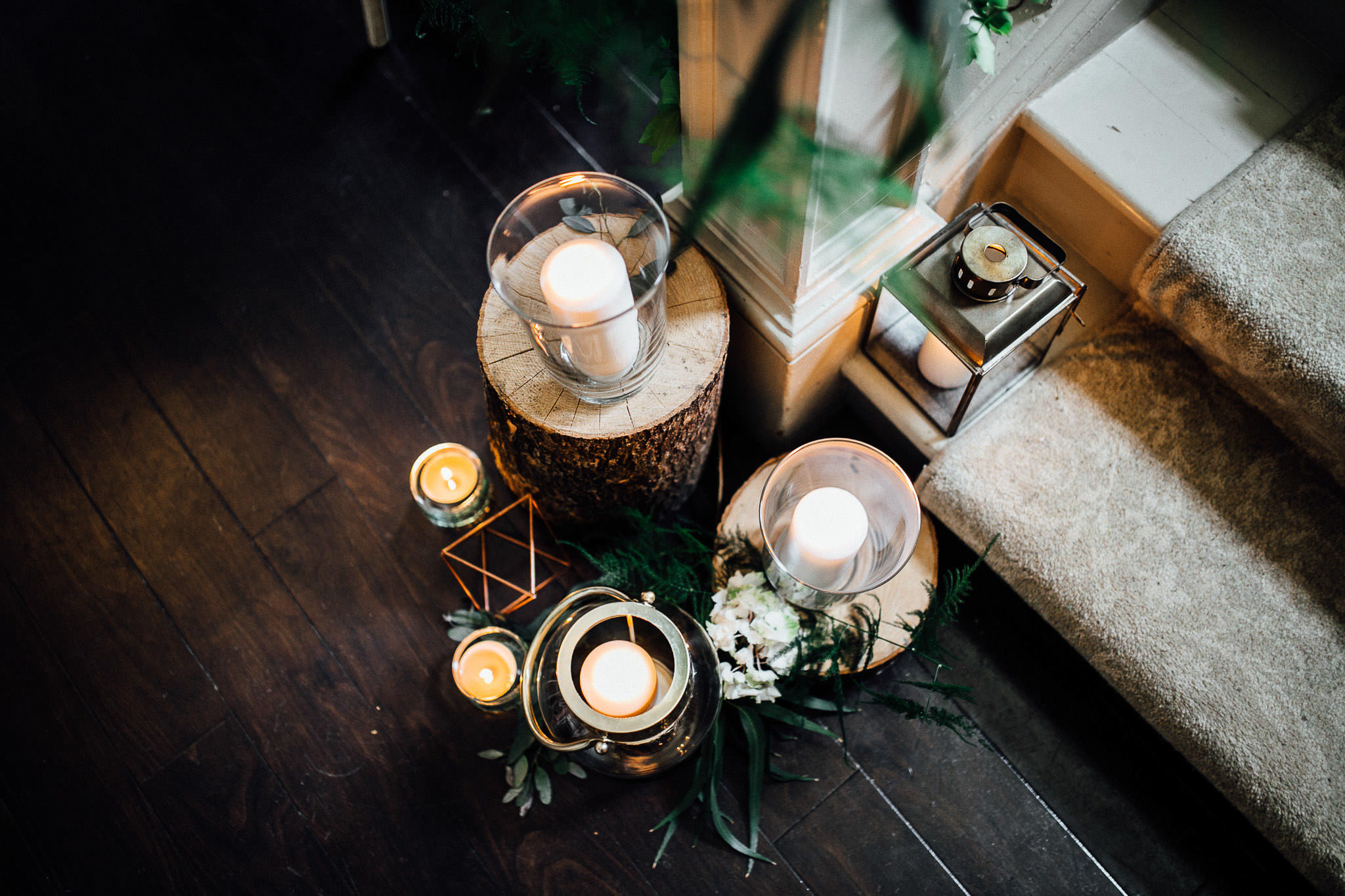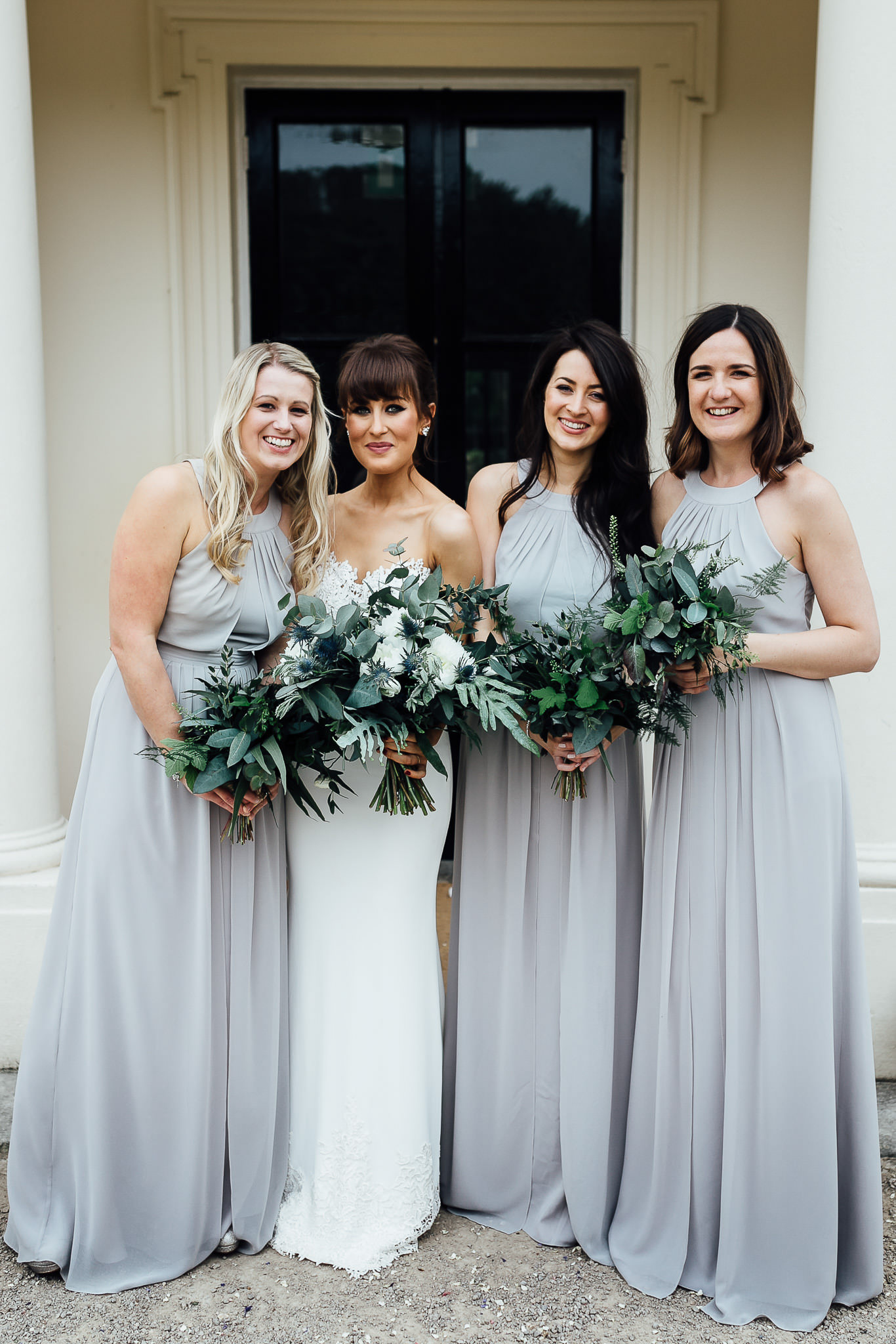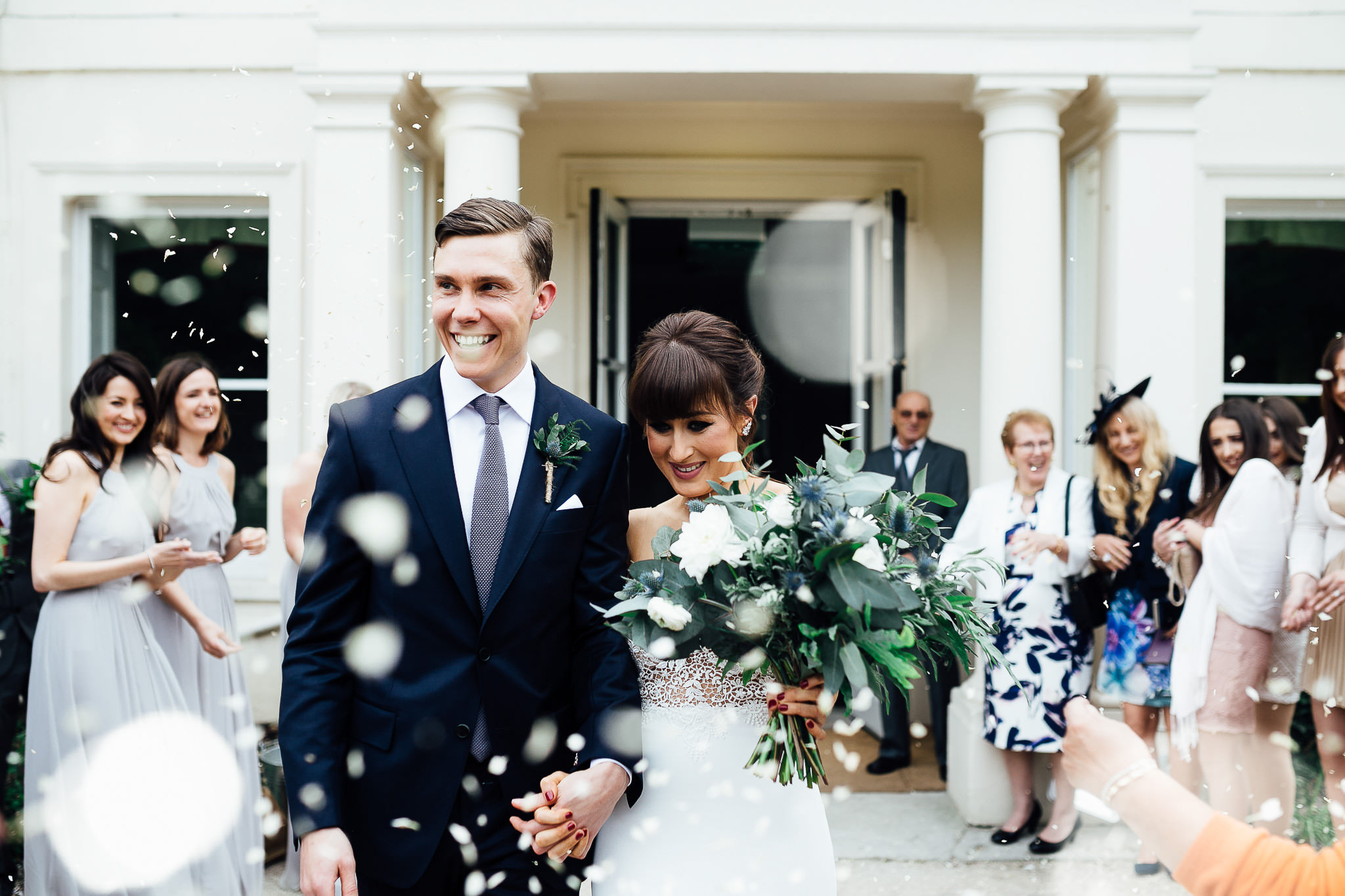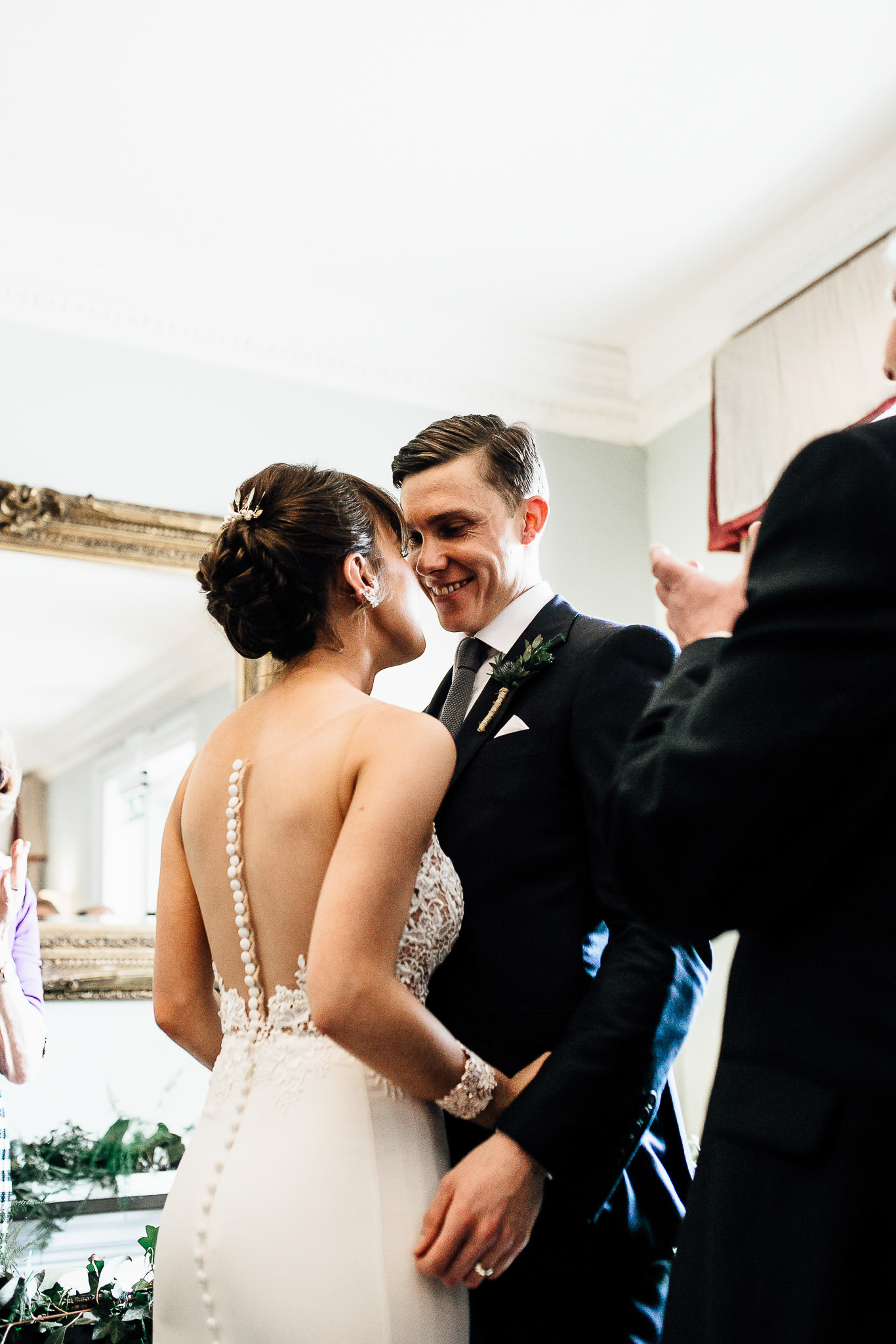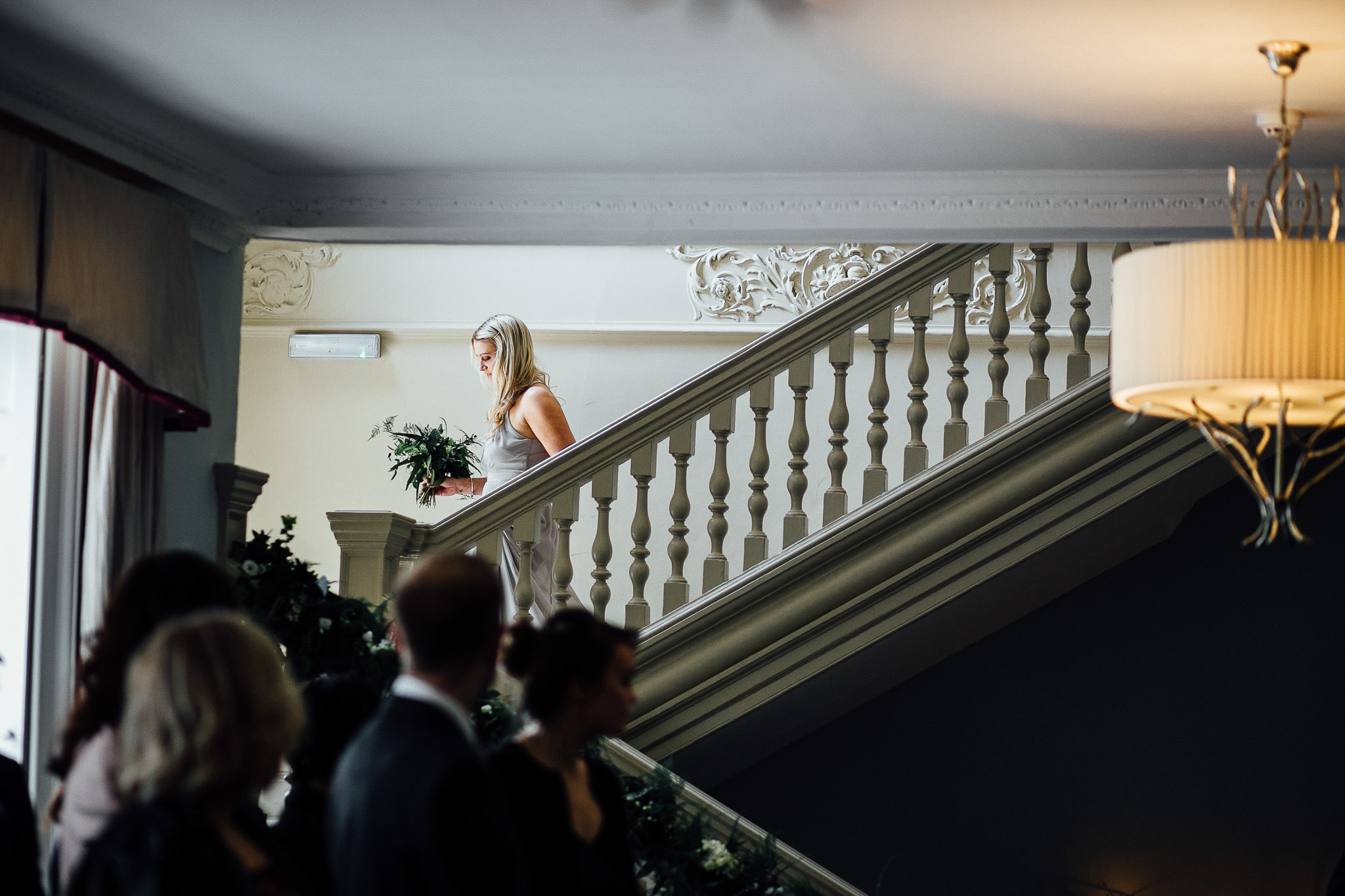 – The Venue: Morden Hall –
Morden Hall is actually one of my favorite venues to shoot weddings as it's a total paradise for London wedding photographers who prioritise natural light when shooting. The venue is light-filled with huge sash windows and stunning chandeliers, providing nice and soft daylight inside the whole place throughout the day + it's decorated with high ceilings and white walls to bounce off the beautiful natural light. Morden Hall is always the perfect venue in London to host a wedding if you don't want to be far out from the city whilst still escaping the hustle and bustle. It's elegant  and surrounded by acres of National Trust parkland and right beside the river Wandle where is perfect spot for couple's portraits. This wedding venue is a total hidden gem in the heart of South London!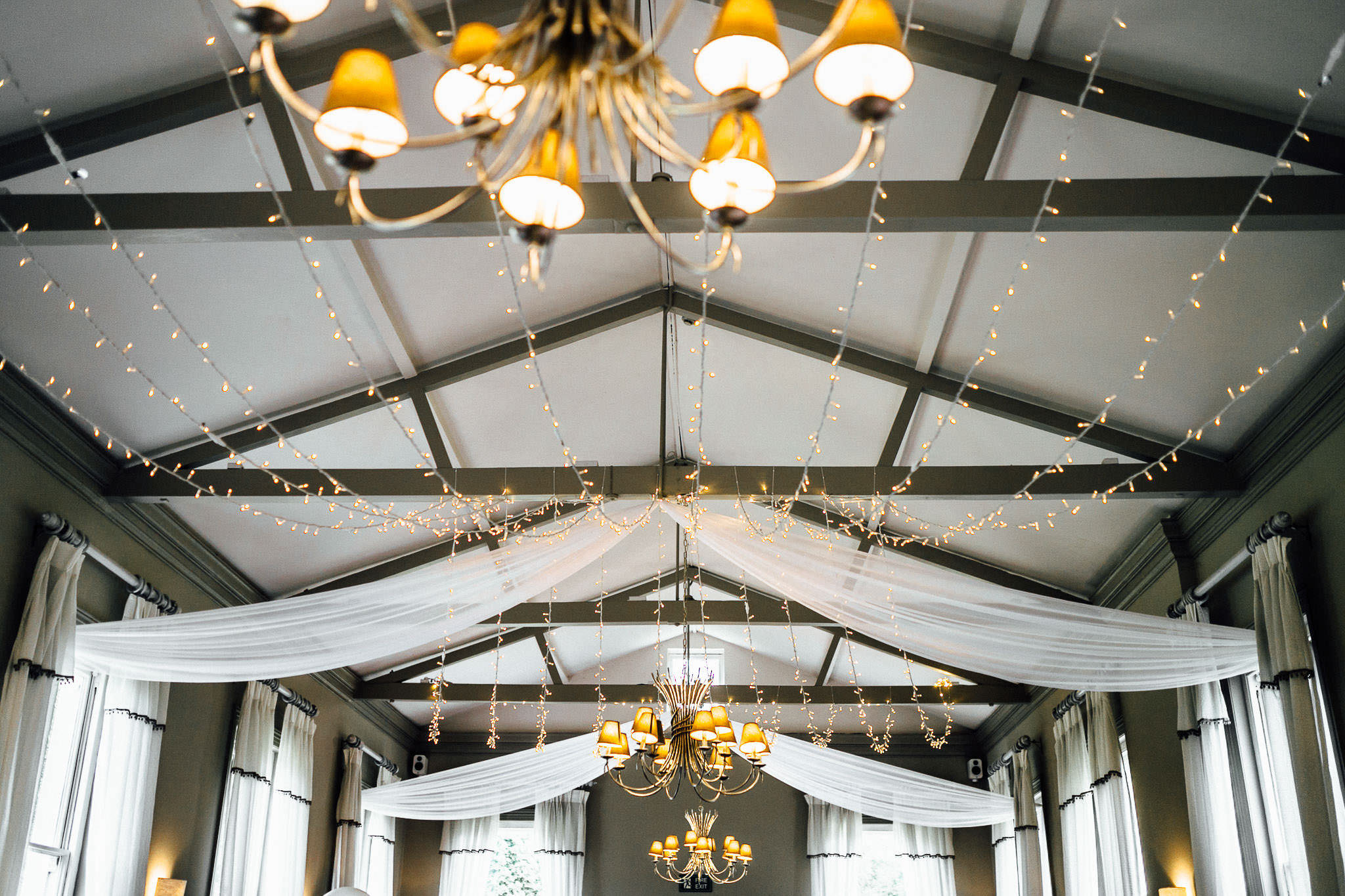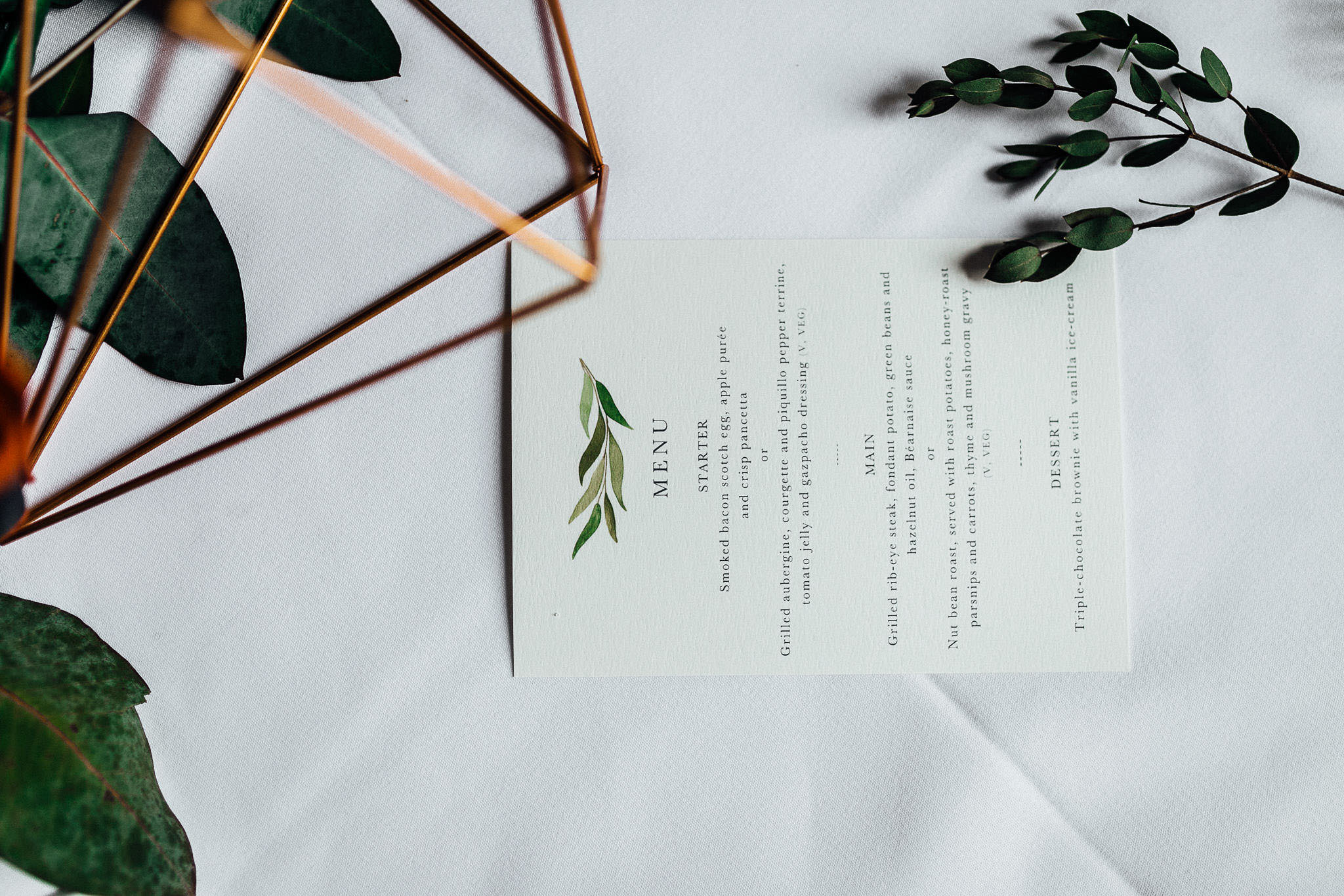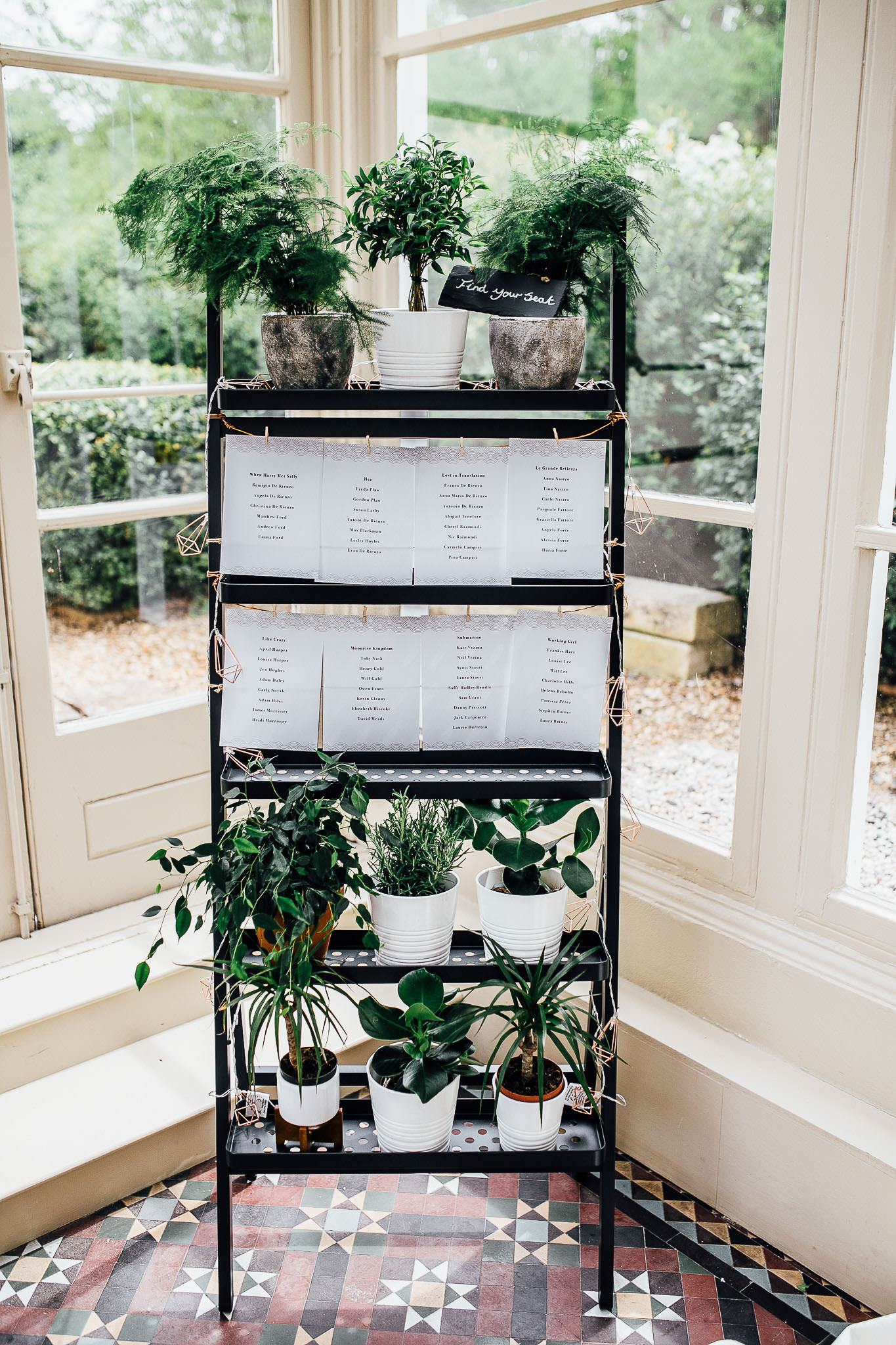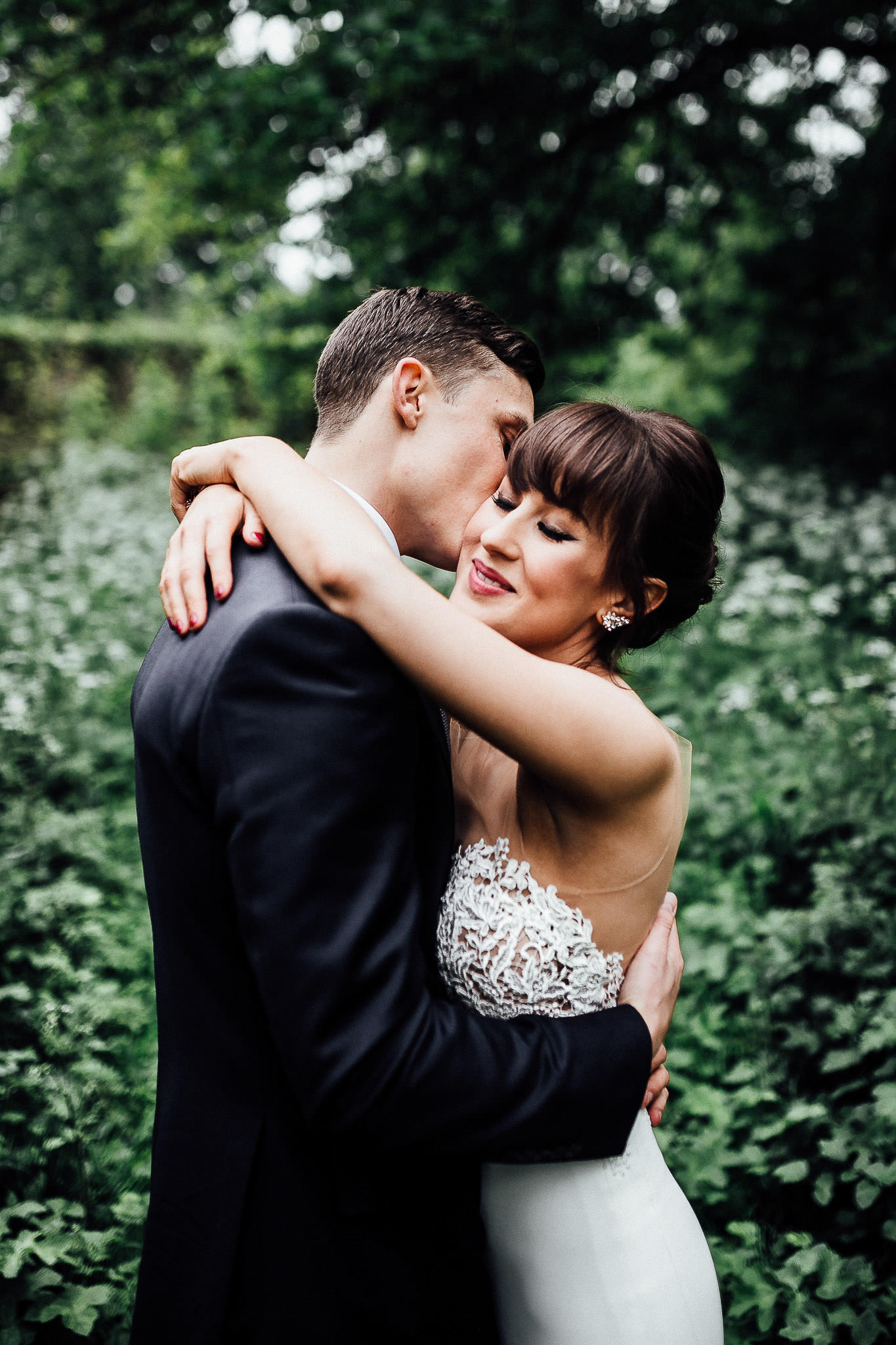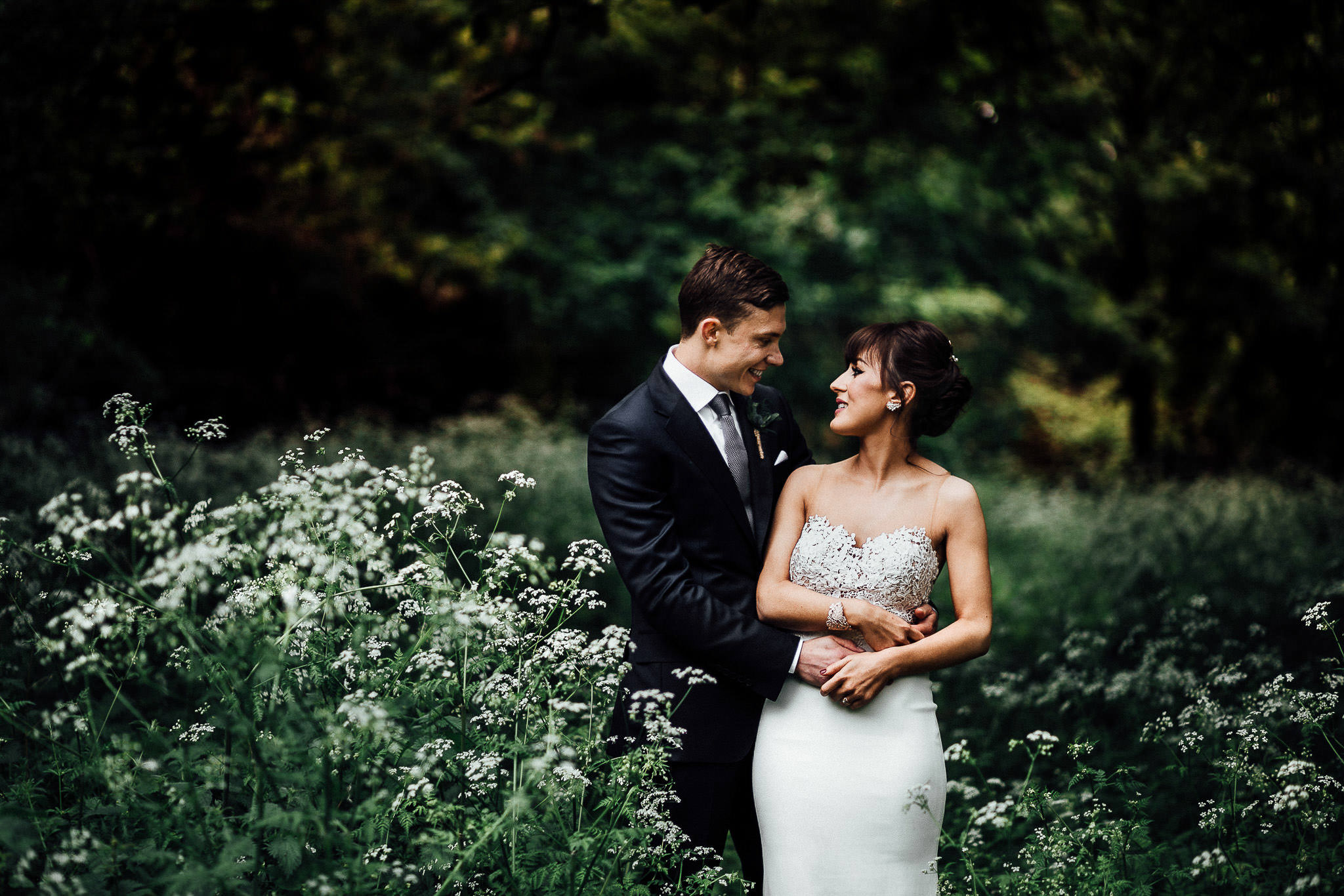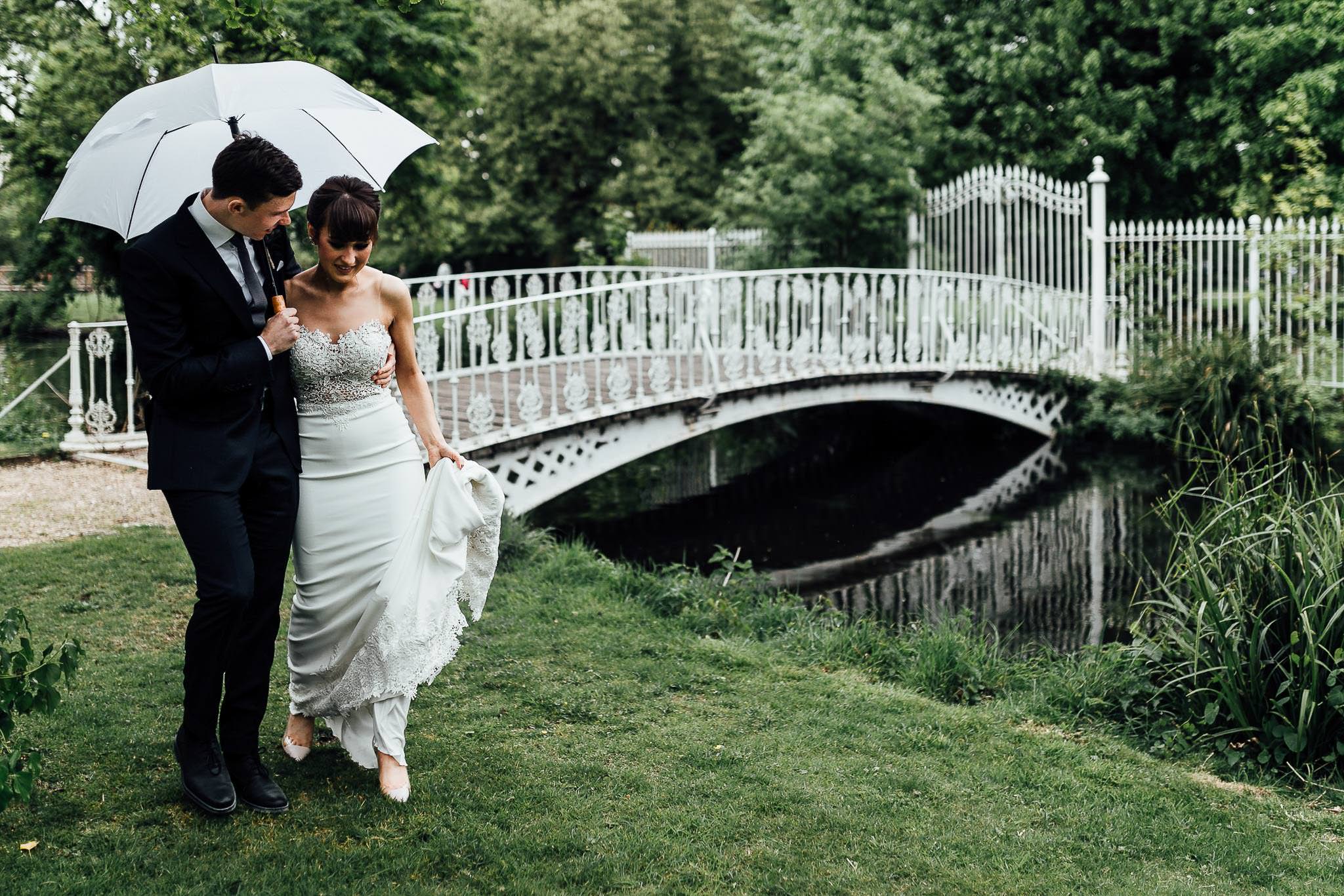 – Wedding gown by Martina Liana – 
I remember when I first posted a photo of this wedding on my instagram and instantly had my inbox flooded with messages from followers and blogs asking asking where Christina's STUNNING wedding dress was from. It was a Martina Liana figure skimming ivory gown, light vintage lace with buttons leading up the entire length of the dress. The custom made precision looked like she was literally born for that dress… her hair was done by the super talented Victoria Ralph and she looked like an actual Hollywood babe! She found her dress at Love Bridal and paired it with some obscenely gorgeous Gianvito Rossi heels. Christina works in the film industry, and because she is a massive LEGEND she dyed her dress after her wedding to wear it to the Cannes Festival later that year… SWOON.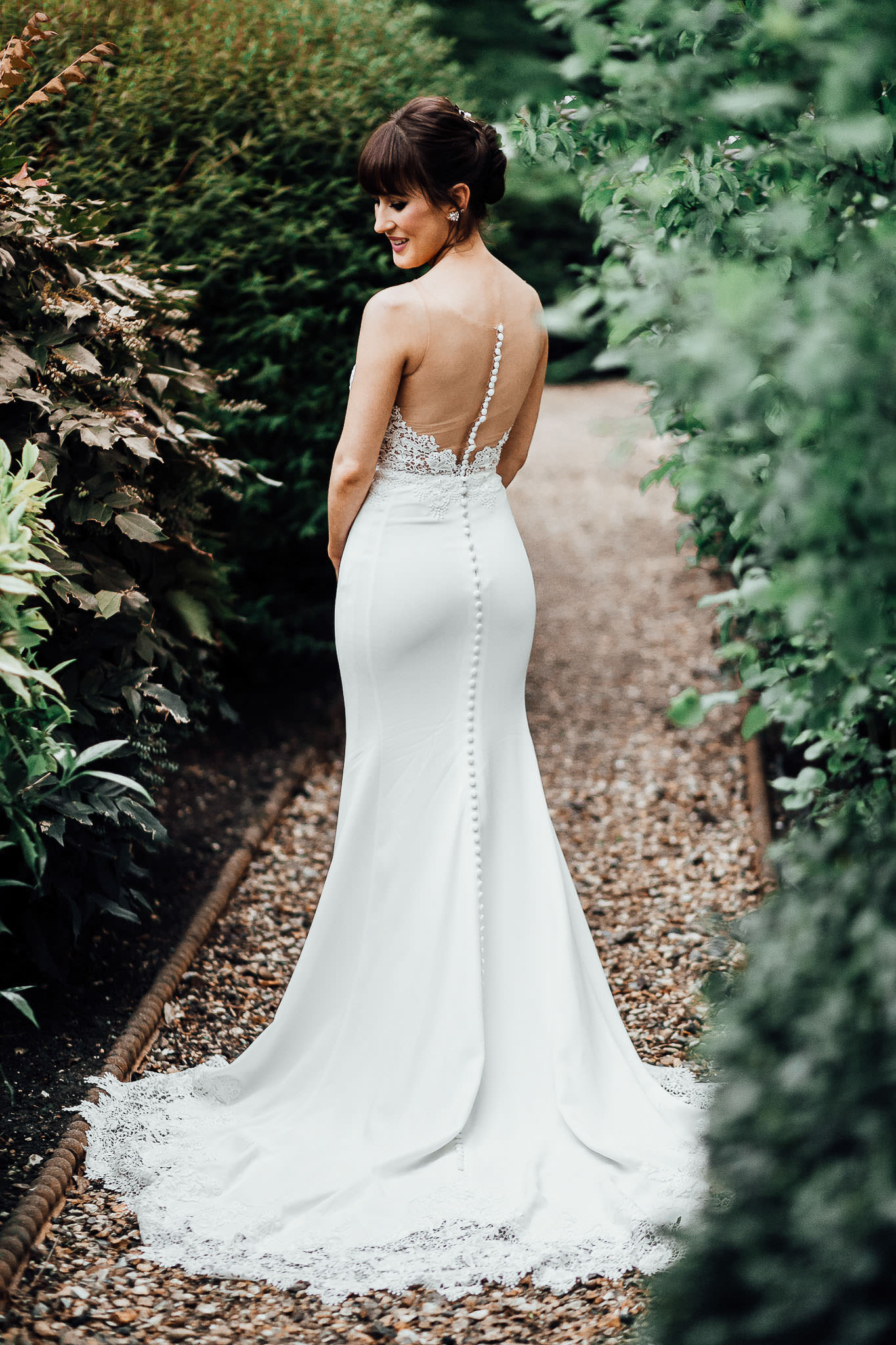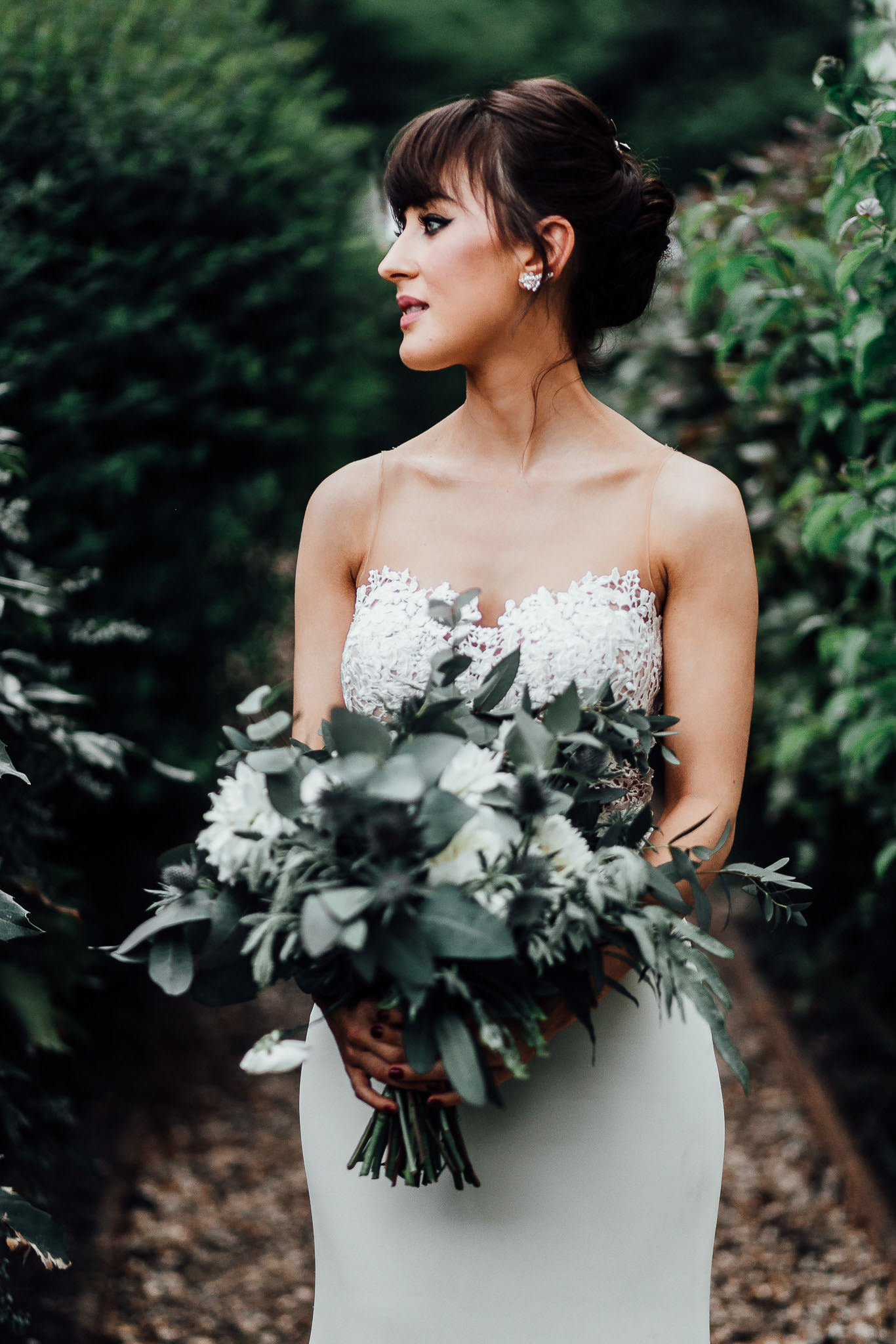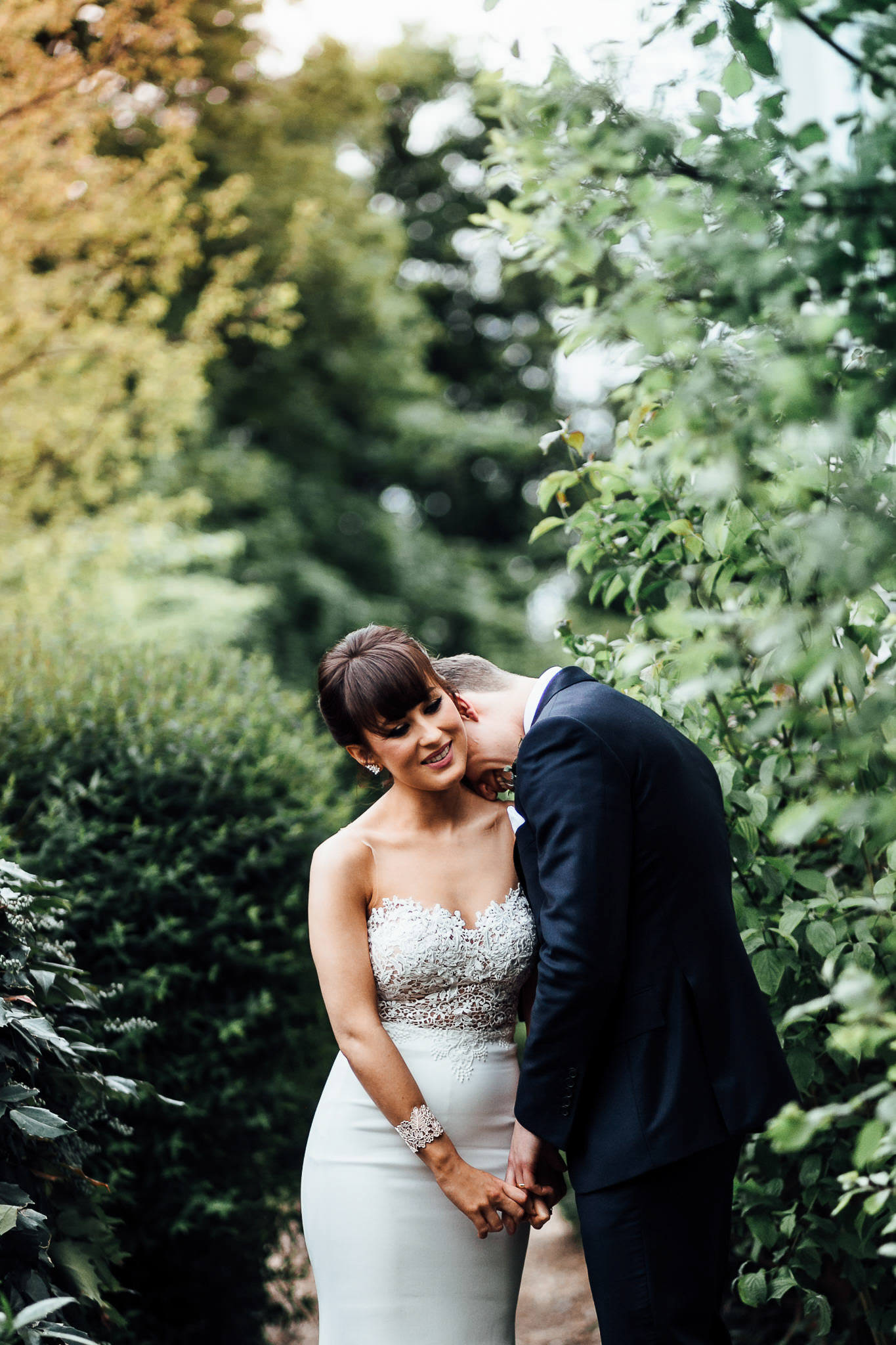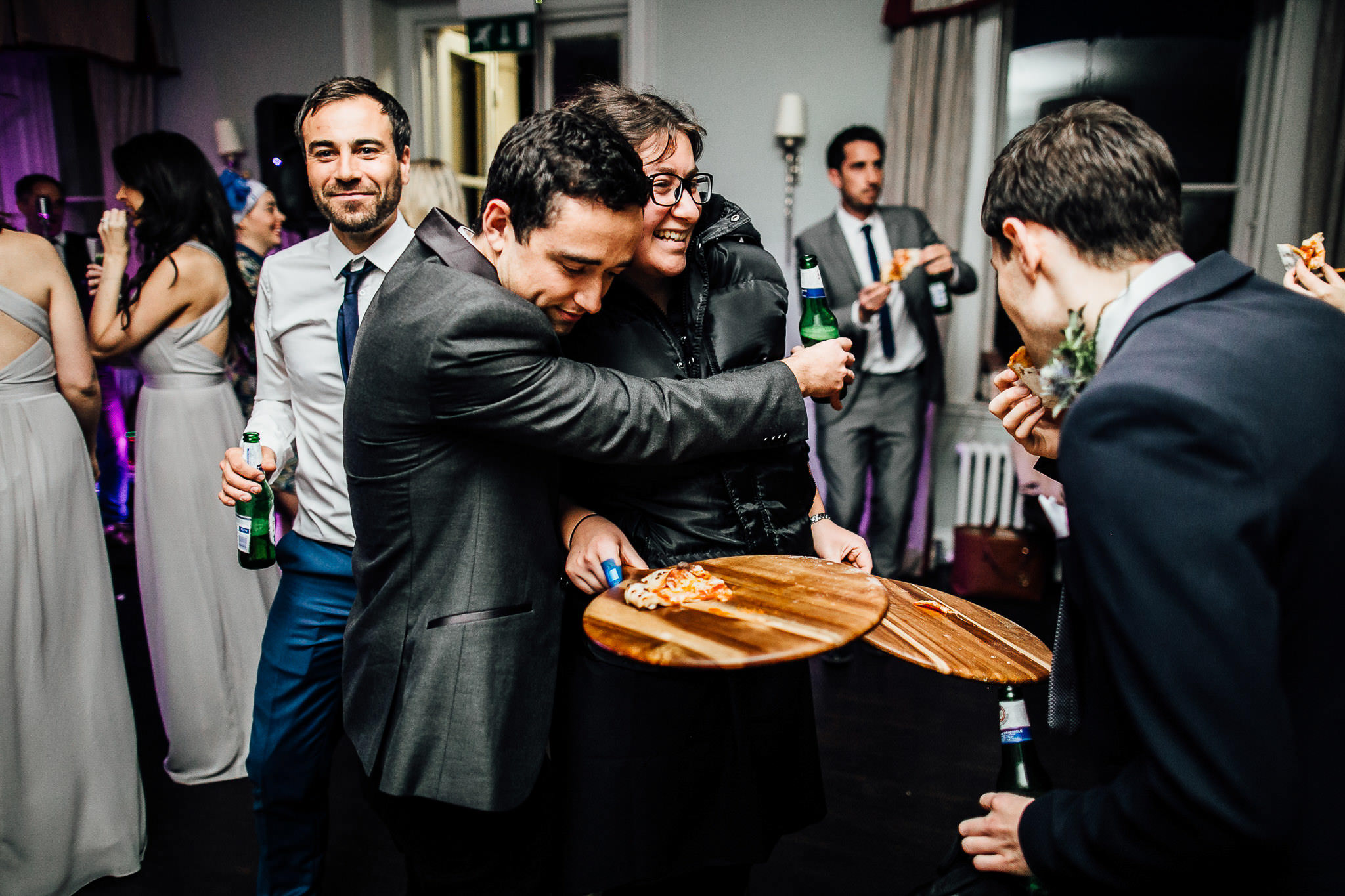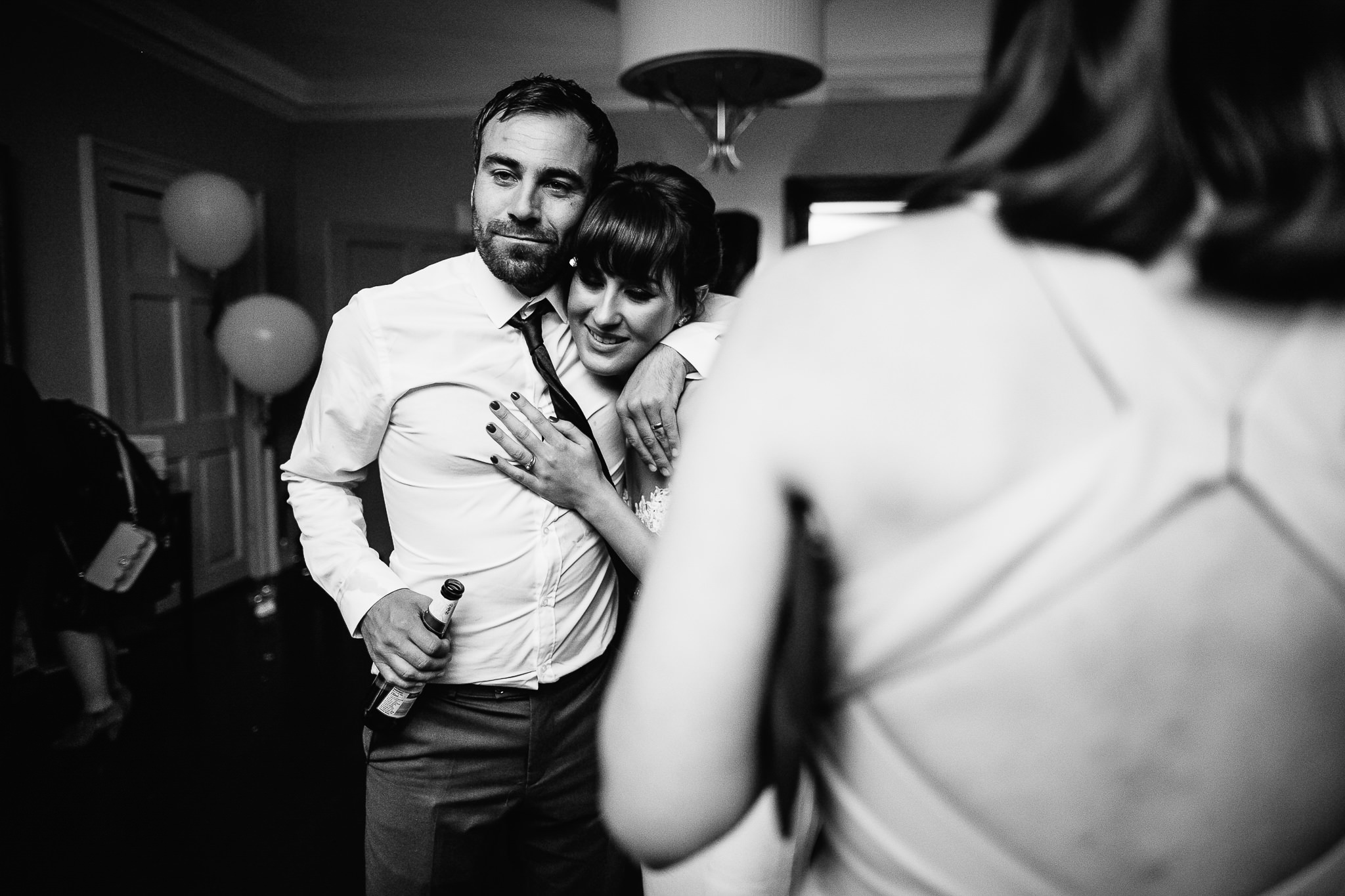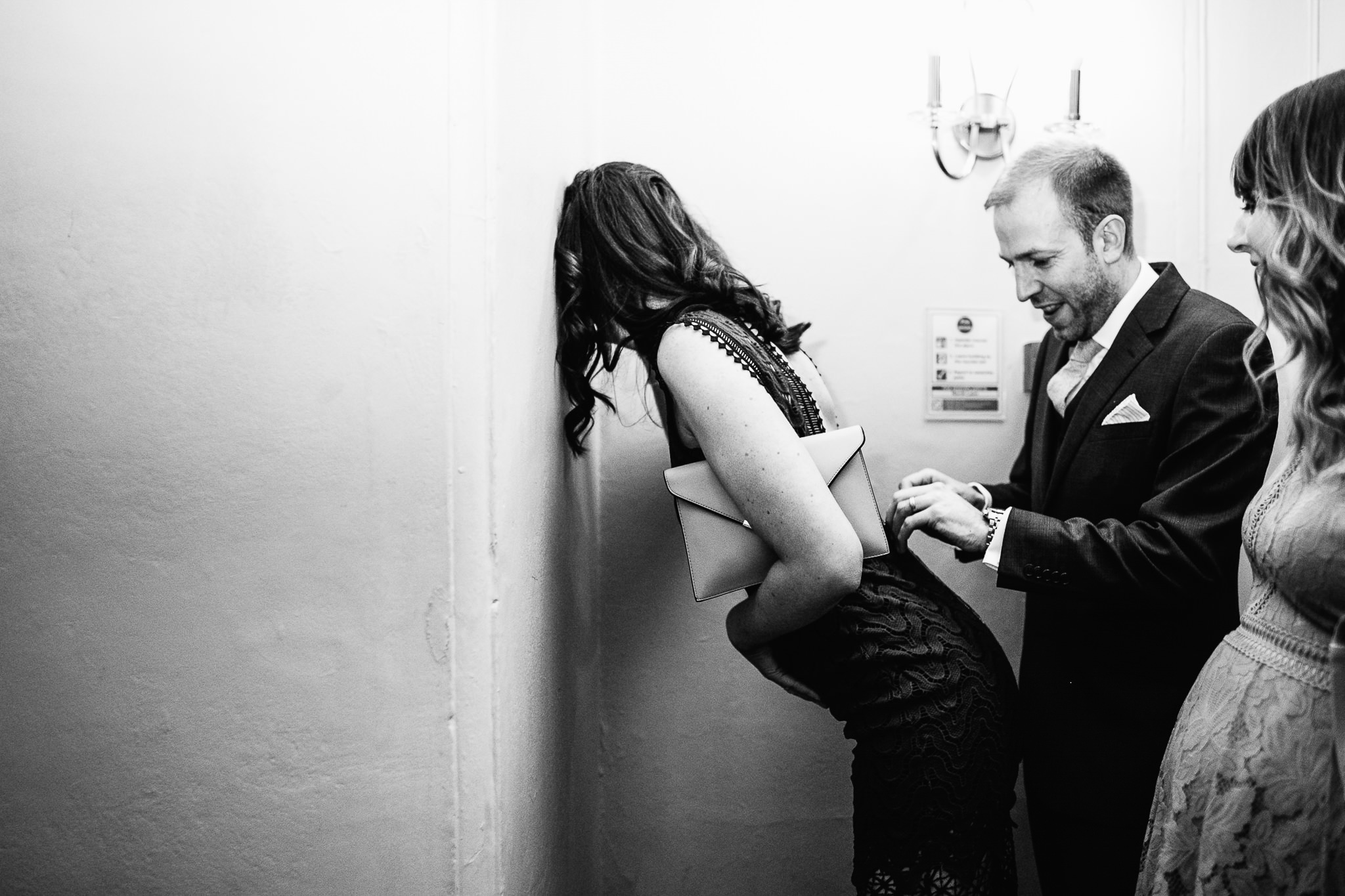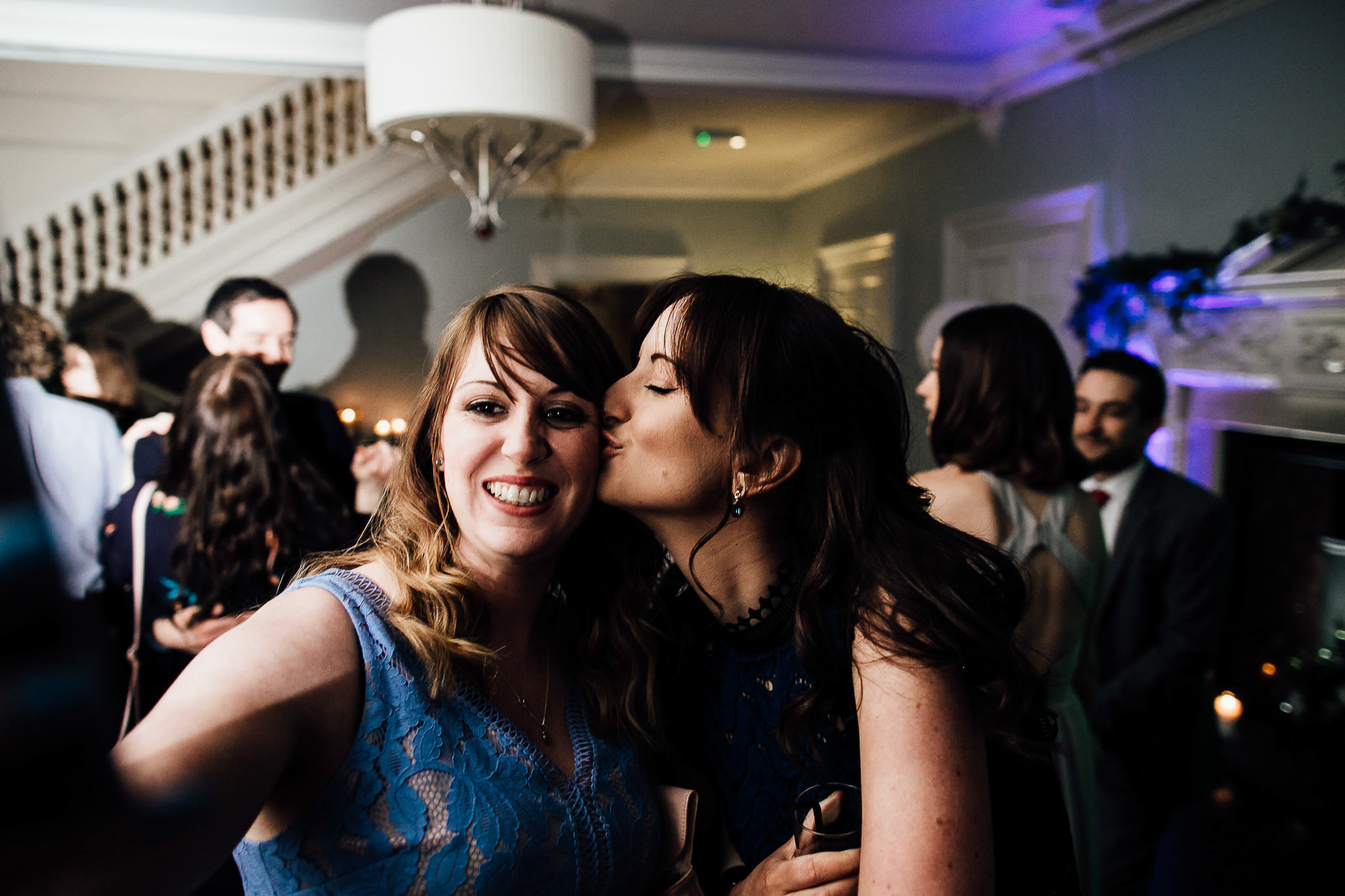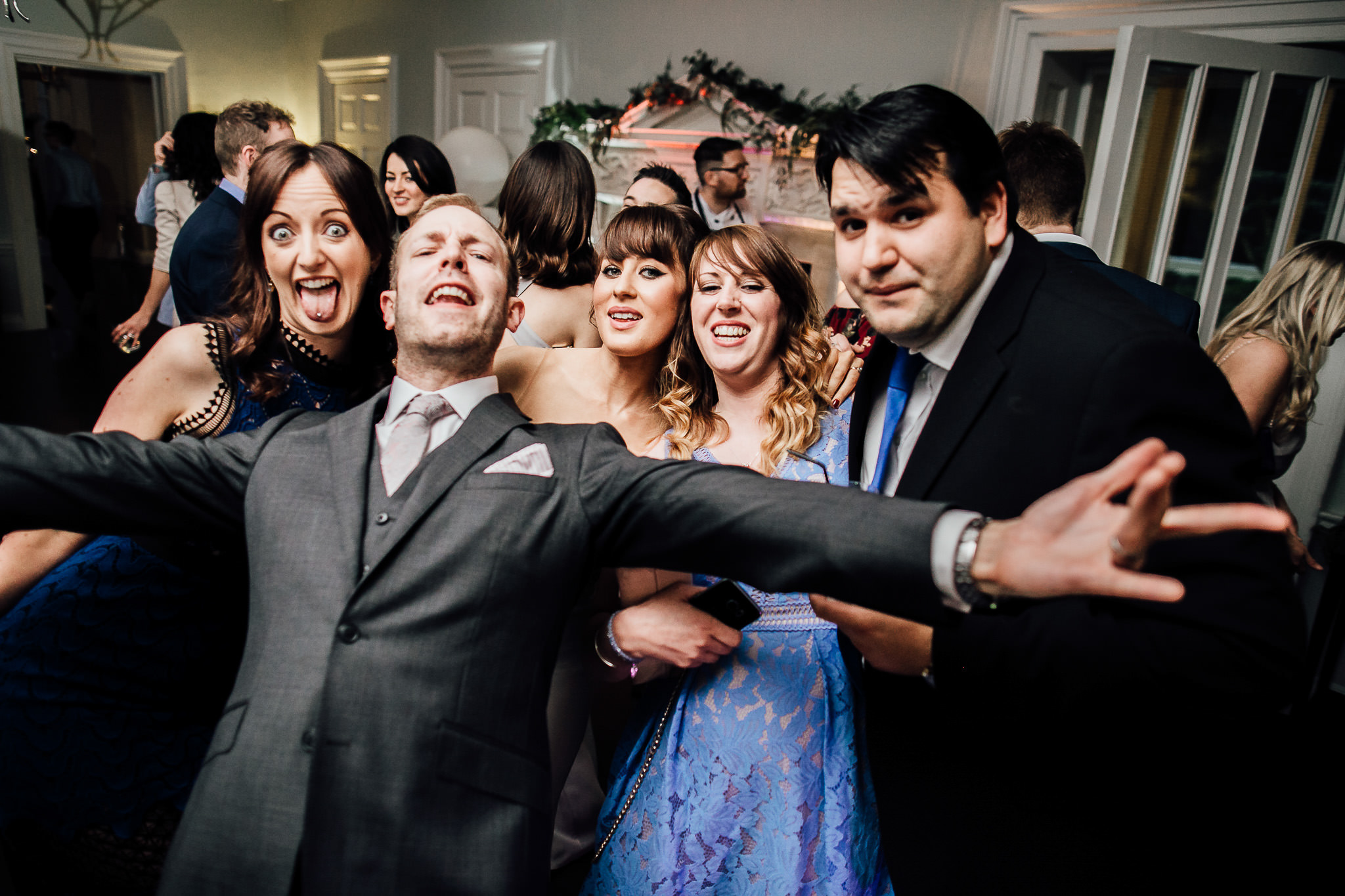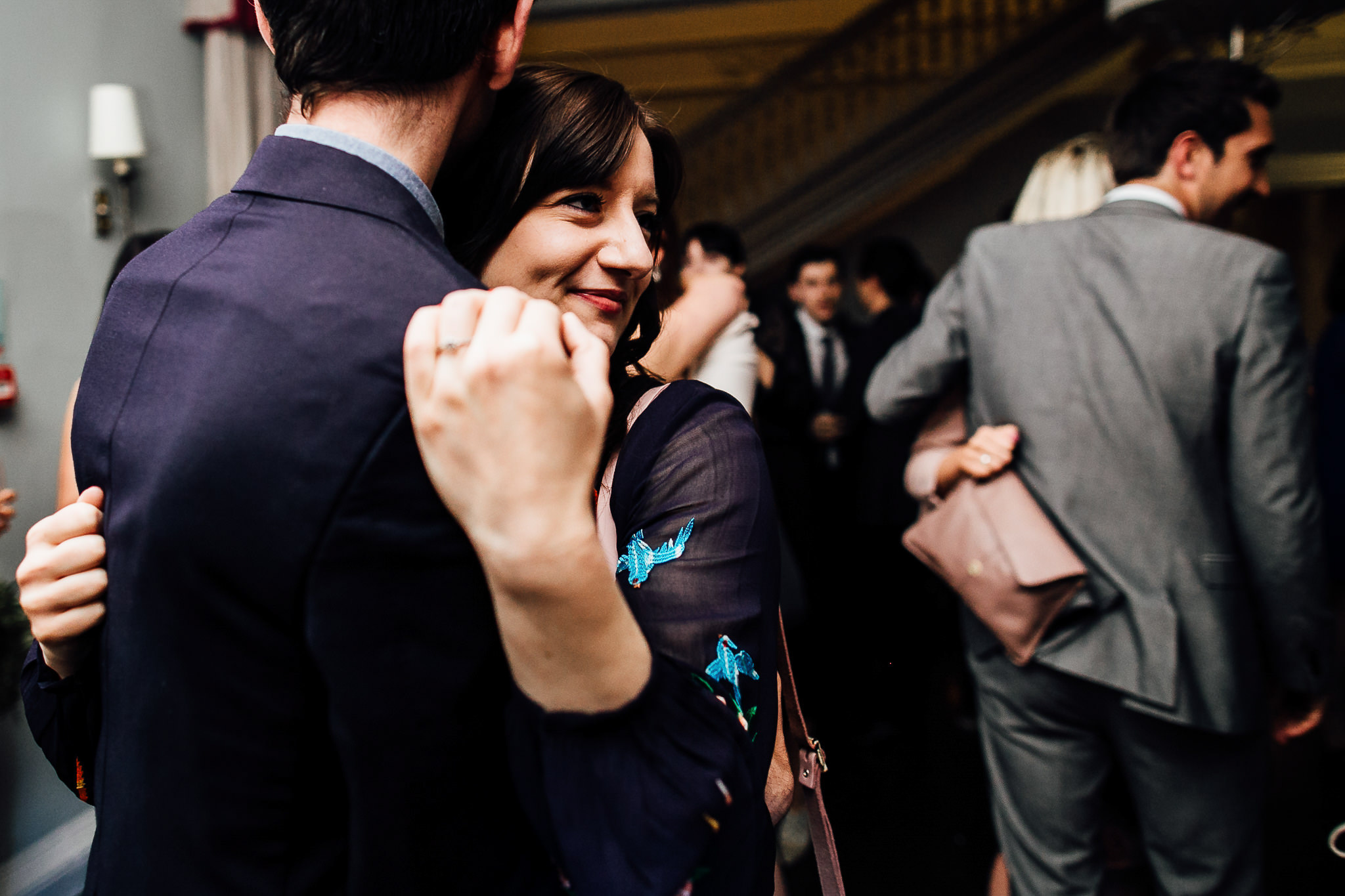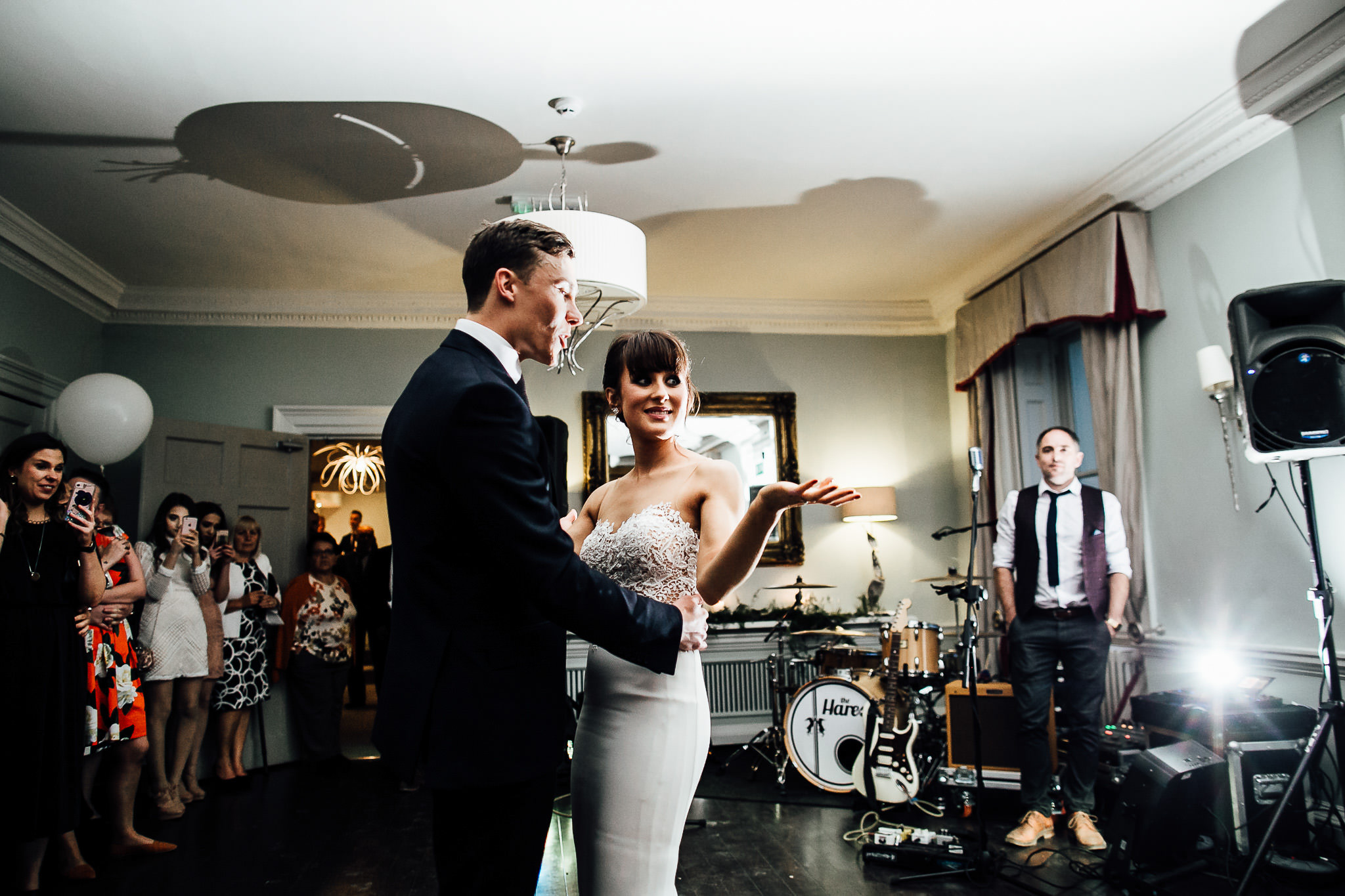 This wedding was also published on Rock My Wedding recently too! check it out here.

If you're looking for a wedding photographer in London who absolutely LOVES this botanical,
film themed style weddings too, give me a shout!
I'm often shooting weddings at Morden Hall, London and Beyond! 😉
Get in touch here!